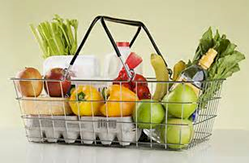 Pamper Yourself with this At-Home Spa Day with functional foods
Save money and time by having your own spa pampering at home using functional foods that you already have in your kitchen and dining room.
Revitalizing your hair
This hair mask recipe is an effective organic hair care treatment that calls for honey, egg, olive oil and milk. Blend together one mashed banana, one beaten egg, 2 tablespoons of honey, 5 tablespoons of olive oil, and 3 tablespoons of milk. Apply the concoction on your hair from the roots to the tips. Let it set for 20 to 30 minutes. Rinse thoroughly and shampoo your hair to remove the residue.
Caring for your skin
This fruit smoothie recipe is not just good for drinking – wonderful to use as body mask too. Peel off the skin from the kiwi fruit and banana and remove the rind from the honeydew and pineapple. Puree one dozen grapes, one medium kiwi fruit, one medium banana, half of medium honeydew and 2 slices of pineapple in a food processor. Chill in the refrigerator for one hour.
Apply chilled mixture on your face and body and leave it on for 30 minutes. Rinse the residue with tepid water.
Caring for your lips
Get smoother and softer lips by exfoliating with a paste of blended one teaspoon honey, one teaspoon olive oil, two teaspoons of white sugar and a half teaspoon of lemon juice. Apply the paste in your lips and gently sweep with a toothbrush. Rinse with tap water.
Stimulating blood circulation on your feet
Take your caffeine boost in another way – by soaking your feet in it! This latest spa treatment craze is believed to stimulate and soothe tired feet. Just mix two cups of brewed coffee with one gallon of warm water and immerse your feet for 15 minutes. Rinse feet with tepid water, dry with a towel and apply moisturizer.
Using Drugstore promo code or coupon of functional foods will give you additional savings when you purchase the home spa treatment ingredients.
Author Bio: Linda is a freelance writer and college English teacher. She writes on saving money and healthy, and more. For more of her helpful blog posts, please go to coupon4share.com or G+ to see useful tips on various topics

About Holistics Voice
We are a community of people committed to things like yoga and meditation, healthy diets, organic skin and hair care, maintaining wellness, herbal remedies, sexual wellness, life coaching, life time physical fitness, organic supplements, holistic health healing remedies, alternative medical practitioners and venues and organizations who support them.