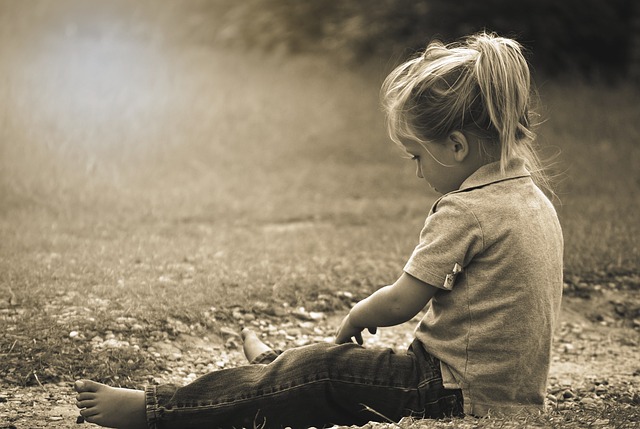 How to Protect Your Child from Head Lice
There is an old saying that an ounce of prevention is worth a pound of cure. When it comes to protecting children against head lice, this sentiment is both accurate and sometimes challenging. However, much of the challenge often comes from a lack of information, making it feel like that ounce of prevention is as elusive as that infamous sock lost in the laundry.
If you're a parent who fears the call from the school that your child has lice, or if you cringe when you hear that someone from last week's birthday party might have an infestation, it is time to put the fear and cringing aside as you gain some control.
You might have flashbacks to Grandma applying mayonnaise or petroleum jelly to your cousin's hair to prevent the spread of lice. While this approach might have been effective, it also offered its own challenges between the smell and inability to ever feel like it rinsed out completely. While there is no single, magical way to prevent your child from contracting lice, you can take a few steps to minimize those chances and find that ounce of prevention.
An Ounce (or Less) of Essential Oils
It turns out that lice have preferences for where they make their homes – and scent has something to do with this. Some of those essential oils that seem to repel lice include:
Lavender
Tea tree
Eucalyptus
Peppermint
Rosemary
Menthol
While not usually considered members of the essential oils collection, coconut oil and olive oil make the list when it comes to scents that lice do not like. So what do you do with these oils? Add them to your current shampoo, make your own shampoo and use these to scent it, or look for products that contain these already. Take note that eucalyptus and peppermint oils can cause serious side effects in very young children, pregnant women, and populations who have heart or breathing problems, so use these essential oils with caution, especially when applying them to the head.
Various essential oils also have specific chemical compounds known as monoterpenes. Tea tree oil is one such option that, besides having an unpleasant odor to the noses of lice, has natural insecticidal characteristics. These properties damage the exoskeletons of lice – so even if some of the little buggers get past comb inspection, they won't survive for long on treated hair.
It is important to note that using medicated shampoos specifically designed to kill lice when your child does not have lice is a dangerous practice. These are insecticides that might cause irritations, allergic reactions, and other unpleasant side effects, especially when applied in larger amounts or over a long period of time. There is also concern that long-term use of chemical treatments as preventatives actually might contribute to growing resistance to these options.
Build Some Healthy Habits
Just like you build those healthy habits in your kids of brushing teeth and eating balanced meals, children need to learn proactive steps for reducing opportunities for lice to spread from person to person. While it is usually the mantra of parents to be nice and share, there are times to put this rule on pause. Teach your kids that it is actually OK not to share in certain circumstances.
Use the "one head, one hat" rule. This means that your child should not share his or her hat with others, and not accept another's hat, even just to borrow for recess.
Encourage your child to keep coats, jackets, sweatshirts, etc. hanging on pegs or put in lockers, as isolated as possible from the tumble of outdoor clothing that invades coat and locker rooms.
Use this same rule when it comes to playing at the beach, park, or in the backyard, especially if there is sand. Lice can live in this sandy environment and can easily travel home with you as an uninvited guest. Leave the coats in the car or hang them over a picnic bench instead of tossing them onto the warm sand.
Invest in enough combs, brushes, and hair accessories so that no one in your house needs to share. When you start this rule in the home, it is easier for your child to transfer this rule to the friend zone.
Talk about respecting personal bubbles with your child. When was the last time you were in a meeting and you rested your head on the shoulder of the person next to you? For adults personal boundaries come more automatically – but it is important to remind kids to avoid head-to-head contact. Encourage them to give fist bumps, high fives, and share other kinds of positive body language with their friends.
Know Your Immediate Options
So, your child comes home with a note that says a classmate has lice. And you groan as you realize your child just went on a field trip the day before with the whole class, crammed on a bus together and gleefully breaking free from the confines of desks. Before you go into full-blown lice-induced-panic, know the options you have to minimize the risks your child has of developing a full-blown infestation.
Know what you're searching for on your child's scalp. You might be immediately inclined to pore over your child like a momma-monkey, so be sure you know the signs of lice. Actual lice are small and grey-brown, and you'll probably see them crawling around the scalp and hair. Nits are the eggs and often resemble dandruff attached to the hair shafts.
Wash your child's bedding and clothing worn since the possible exposure in hot water.
Throw those living room pillows and extra blankets into the dryer for at least 20 minutes (as long as the label says they can withstand the heat).
Freeze out potential lice. For items such as a favorite stuffed animal that is too delicate to go through the washer and dryer, place the item into a plastic, zipper-sealed bag and leave it in the freezer (24 hours is best, but even overnight will help).
Reducing your child's chances of contracting lice not only saves you from the stress and anxiety of this common condition, but your child from enduring the associated scratching and temporary feeling of isolation. Applying an ounce of prevention, especially through natural and non-toxic remedies, is one of those positive parental payments – to your entire family.
This article has been provided by the ClearLice team, a brand specialised in treating head lice with natural products.

About Holistics Voice
We are a community of people committed to things like yoga and meditation, healthy diets, organic skin and hair care, maintaining wellness, herbal remedies, sexual wellness, life coaching, life time physical fitness, organic supplements, holistic health healing remedies, alternative medical practitioners and venues and organizations who support them.