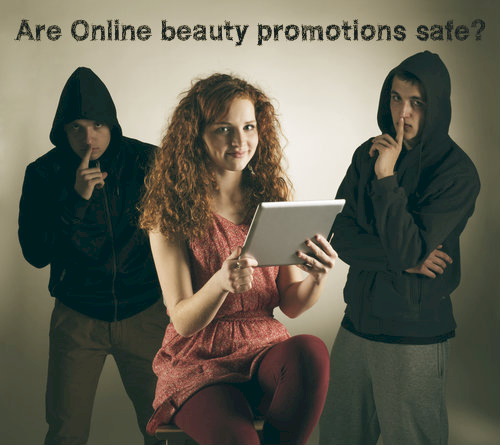 Are Online beauty promotions safe?
Discount sites like Groupon and Living Social offer many discounts that are hard to pass up. Who wouldn't love a half-price Botox injection or a hair removal session for only $20? Although many savvy consumers quickly snap up these offers, they should be aware of the possible risks involved.
Although these types of offers require no surgery, they are medical in nature. Therefore, safety and quality should be the key issues – not cost. You know how the saying goes: If it sounds too good to be true, it probably is.
Ask the Right Questions
Before jumping on an offer, contact the facility first to inquire about health and safety issues that could cop up during your appointment. Although problems are rare, they do occur. Therefore, inquire about the doctor – if any – who will be overseeing the procedure. Don't be afraid to ask about his or her education, background or training. Remember, it's not embarrassing to stay safe.
Injectables should only be done by a board-certified plastic surgeon. Ask to see his or her credentials. If an assistant or someone else is doing the procedure, go somewhere else. If done incorrectly, serious complications can occur.
Ask about FDA approval. You should never agree to a procedure that hasn't been tested. Also, ask about side effects. No procedure is 100 percent safe. If the doctor tells you there are no risks, he's not being honest with you and you probably shouldn't move forward with the procedure.
Know What to Expect
Choosing a medical procedure is not about finding the right price. You should do your homework to ensure that you are making a decision based on the provider's qualifications. In addition, you should take the procedure seriously. Don't simply purchase it because it sounds like a good deal. Do some research to make sure you understand what the procedure entails. Ask to see before and after photos to see if you'll get the desired result after procedure.
Also, what happens if you're not happy with the procedure? Can you get a refund or get another procedure performed to remedy the situation? Who is held responsible for any mistakes? Make sure you get the answers to all these questions now, before any damage is done. The last thing you want is any surprises.
Stay Safe – Be Wary of Beauty Promotions
If you choose to get a laser treatment or Botox injection, be sure that the doctor performing the procedure is experienced and well-qualified in that particular procedure.  If you are looking for a trusted clinic, have researches and get references from your friends or relatives. And look for a surgeon who has decades of experience. What I suggest someone will be Cosmedical Rejuvenation Clinic. If you are interested in a procedure, you can discuss it with you surgeon and see if it is right for your situation.
Author bio:
Allen Harper has been in the health industry since 1990. He has had splendid experiences working in the field of health. He specializes on fat injection treatment and other skin rejuvenation treatments. Born and brought up in Toronto city, Allen Harper completed his graduation in the same field at the university of Western Ontario. For more information, follow him on twitter.

About Holistics Voice
We are a community of people committed to things like yoga and meditation, healthy diets, organic skin and hair care, maintaining wellness, herbal remedies, sexual wellness, life coaching, life time physical fitness, organic supplements, holistic health healing remedies, alternative medical practitioners and venues and organizations who support them.