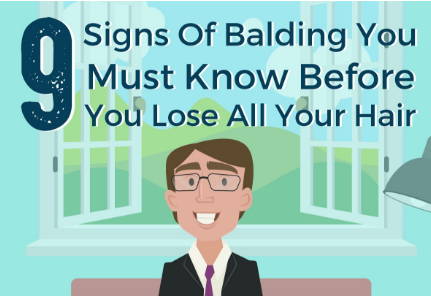 Hair loss can happen from a variety of reasons.
And it's much more common than you think. In the United States, 56 million men and women are suffering from hair loss.
So now, how do you know when you're losing your full head of hair?
The only way to know for sure is to visit a doctor. But when should you do that?
Early warning signs of balding.
There can be many different ways of identifying these signs but thankfully, the team at HairVerve.com has produced a simple to understand infographic to share on the early signals of alopecia (medical term for hair loss).
If you notice that a number of the scenarios apply to you, then you should question yourself.
The best takeaway from this is to take action fast. Don't neglect all these warnings, as hair loss is extremely time-sensitive. The more delay in you doing something about it, the more irreversible the situation will be.
Help your friends and families to be informed by sharing it.


About Holistics Voice
We are a community of people committed to things like yoga and meditation, healthy diets, organic skin and hair care, maintaining wellness, herbal remedies, sexual wellness, life coaching, life time physical fitness, organic supplements, holistic health healing remedies, alternative medical practitioners and venues and organizations who support them.